Make a Photobook took place in Studio 6 in Dublin's Temple Bar Gallery + Studios. Over the course of three and a half days the RTI team and participating artist photographers worked collectively and individually on their book projects, exploring various strategies of visual storytelling through photobook form. The main purpose of the workshop was to lead participants down a path of discovery and to explore and experiment with the language of the book form. Meaningful decisions were made and each participant developed books rooted in carefully considered concepts. All aspects of the book production were given due thought, from selecting the opening image to choosing what colour thread would bind the book together. All details - small and big - were considered. These three and a half days of thinking and discussing, testing and experimenting, building and making culminated in the creation of four hand-bound dummy photobooks.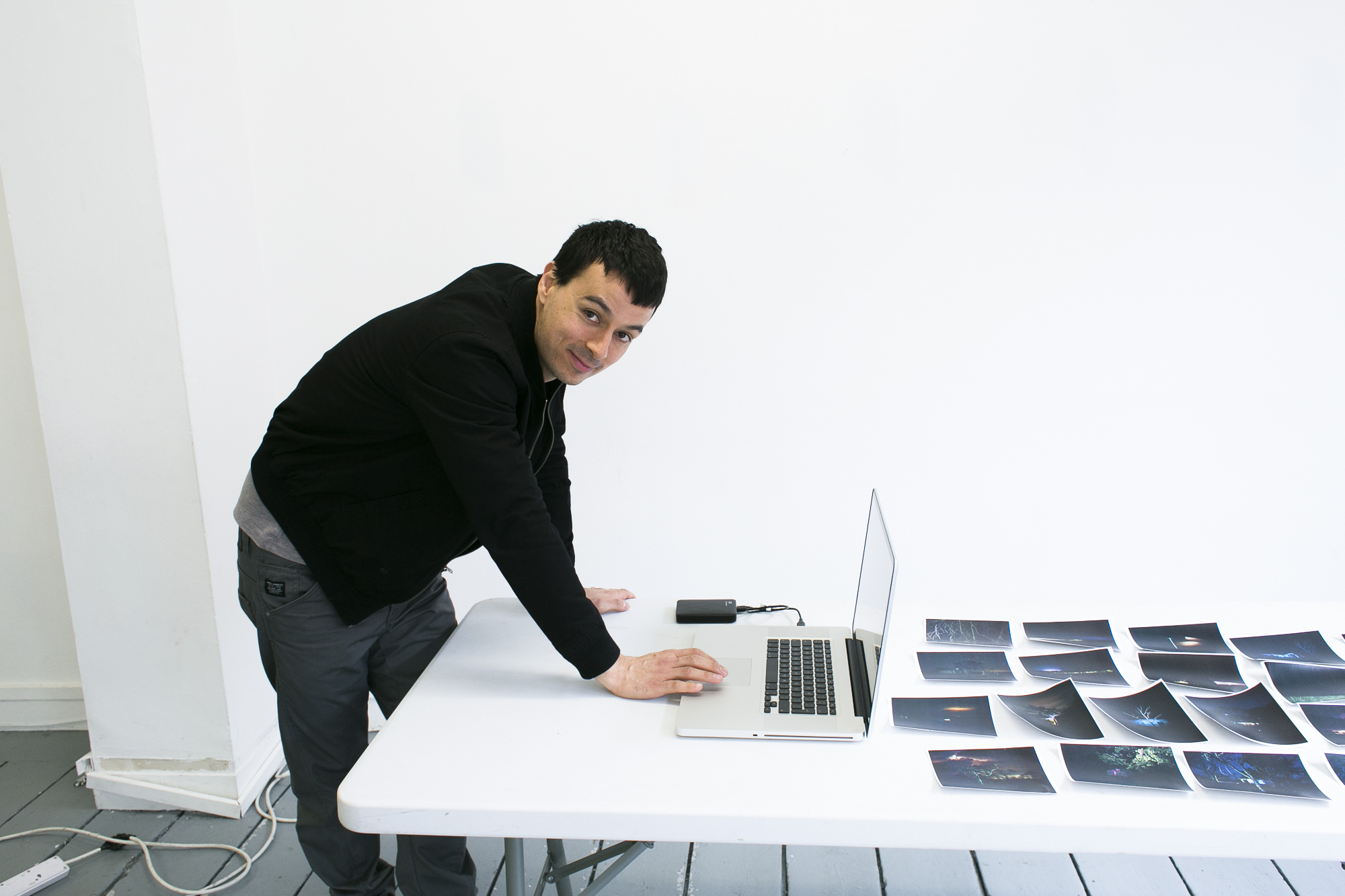 Freshening the place up
Cóilín O'Connell
Freshening the place up focuses on plants and flowers outside of their 'natural' context - in man made locations - and explores the idea of plants in built environments as staged elements often strangely out of place.
Soft-cover
Singer stitched
40 pages, Off-white Cyclus 140gsm
44 images
The Middle Distant
Conor McMahon
The Middle Distant concerns a series of restored 35mm shots of a hoarding around a site in Dublin city, designed originally to present a particular vision for that site. The site itself I still remember today - no other purpose to it except as a kind of 'breath' between the cityscapes. And then it was gone, the sky filled in with purpose and people again. So that now - whenever I find myself there - I find it has indeed become a place to be and do.
Unbound accordion book

Concertina fold

38 pages

15 images
Terra Arisca
Diego Fabro
Over the past twenty years, the invasion of private lands by the landless peasant movements have evolved as a favored means of pushing for agrarian reform in Brazil. Terra Arisca explores territories stirred by the dispute for land in Brazil. Created during nighttime hours, mirroring the timing of land invasions, the images elicit a sense of vulnerability and uncertainty in a social landscape of constant psychological pressure.
Soft-cover
Singer stitched
40 pages, Mondi Colour Copy 160gsm
19 images
Five Streets
Esther Moliné
I photographed five very different streets in Dublin in five mornings using one roll of black and white 35mm film for each street. I had never photographed or been to these streets before. What details would attract me from that fresh point of view? Would the shots give a feeling of each particular streets that locals could identify with or would my subjective view come out stronger?
Soft-cover
Coptic stitched
Fold out booklet in envelope at back of book
48 pages, 6 4-page inserts,

Off-white C

yclus 140gsm

36 images